Thanks to Mizzou Women's Golf head coach Stephanie Priesmeyer (also known as "Coach Coop" across Mizzou Athletics) and her history of bringing on international players to the program, Young was pinpointed early as a prospective student-athlete for the University of Missouri.
"I think Coop first saw me playing in the European Girls Team Championship in Germany in 2012," Young recalled. "I really hadn't decided that I wanted to come to the U.S. at that time or not. However, when I considered it more a few years down the line, I got talking to Coop and assistant coach Mindy Coyle and the idea of playing at an SEC school with awesome facilities and great academics sounded hard to beat."
With her mind now leaning towards playing collegiately in the U.S., Young needed an official visit to Columbia and the University of Missouri to help make her final decision. The second she stepped foot on campus, her ultimate choice suddenly became an easy one.
"When I first visited Mizzou, it blew my mind," Young said. "We don't really have collegiate sports over in the United Kingdom. The atmosphere at the Mizzou Football game I attended on my official visit was similar to that of a Premier League Soccer match. A big thing I noticed at first was how welcoming the people are in Columbia and in the Midwest. I found that people were always happy to help me."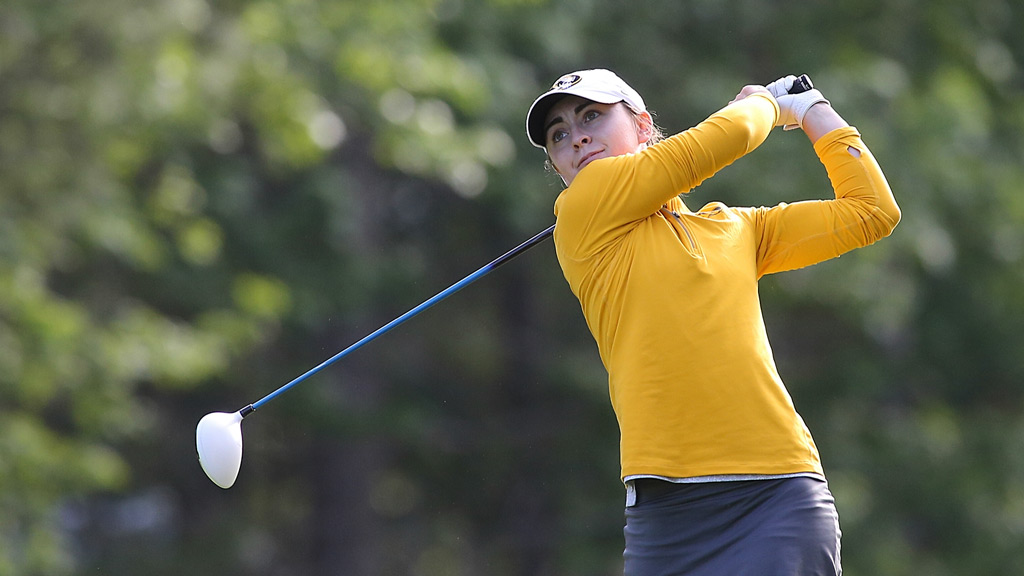 In the Fall of 2014, Young made the trek from Scotland to Columbia and officially began her journey as a student-athlete at Mizzou. Whether it was transitioning personally from the culture she was accustomed to in North Berwick or evolving athletically as a golfer in her new surroundings, Young knew it would take time to settle in.
Luckily for her, she was surrounded by an outstanding coaching staff and support staff at Mizzou that included premier academic, athletic training and mental performance personnel. With the drop of a hat, any of these full-time Mizzou Athletics staff members were eager to help Young's development as a productive student-athlete.
In her 2014-15 freshman campaign, Young was a mainstay in the Tigers' lineup and appeared in all 10 tournaments. While she made an immediate impact on the golf course, it was her efforts in the classroom that caught people's attention in her first year. Following the season, Young was named a Women's Golf Coaches Association (WGCA) All-American Scholar.
"I think it's great how academics is so important to everyone in Mizzou Athletics," Young noted. "Coach Coop and Mindy are fantastic at making sure we keep up with our classes. Again, we have all the resources we need to succeed and the staff in our Mizzou Made Program are just amazing. I think you'd be hard pressed to find another school in the country that cares about their student-athletes as students as much as Mizzou does."